Davinci Resolve is an all-in-one post-production software which combines professional editing, colour grading, visual effects, motion graphics, audio(DAW) tools in single software.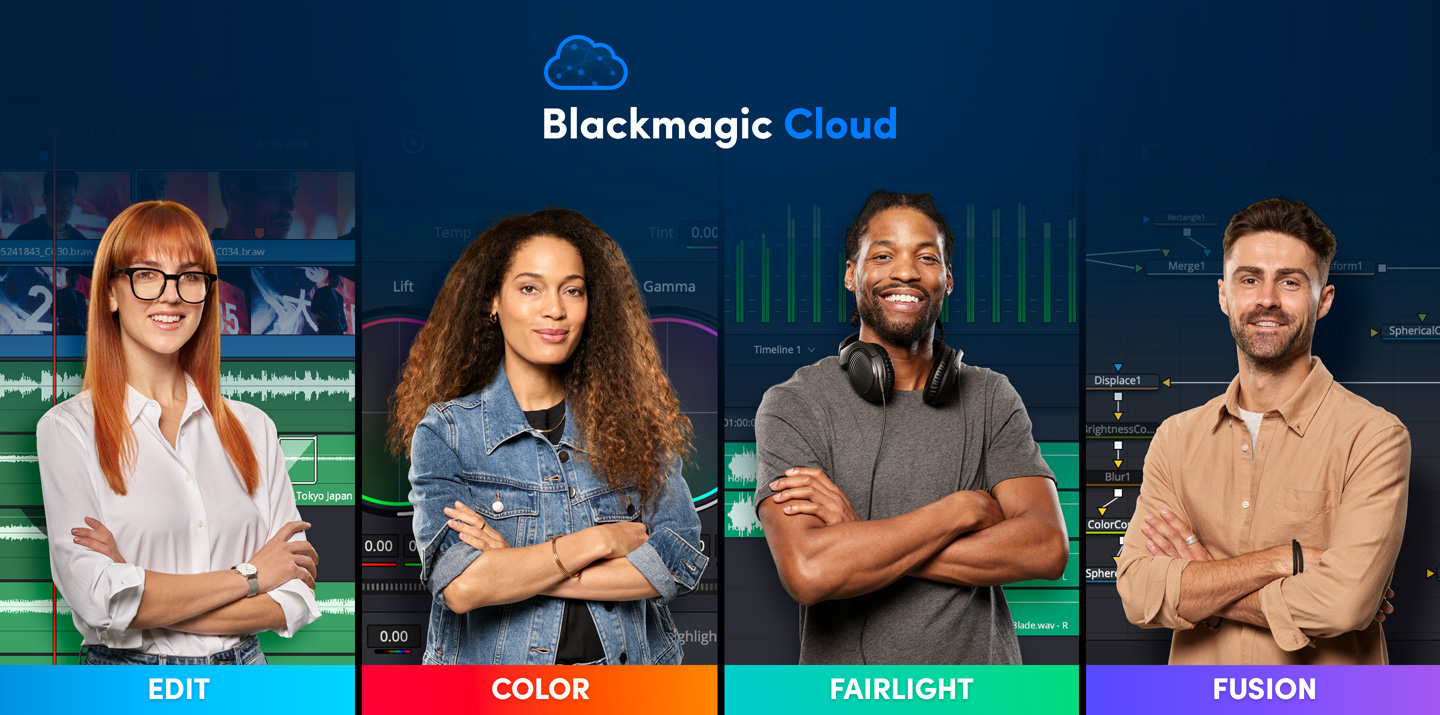 Currently, Resolve 18 is the stable version, you can download it from here (Davinci resolve 18 download)
Amazon Site Blackmagic Design Products : Blackmagic Design Brand
Basic Understanding of DaVinci Resolve
Resolve interface is divided into 5 main pages, each page is dedicated for specific task.
1. Media Page
Media Page is used to import media & media management.
In media page we can do,
Navigate through disks
Media import
Media arrange/media management
Clips organisation by bins & smart bins
Colour coding the clips
Syncing audio & video clips
Previewing Audio & Video
Checking audio levels
Metadata editor for viewing, adding, editing clip metadata
Choosing representative thumbnails
Troubleshooting clips
2. Cut Page
Cut page is the quick edit page used for projects with tight deadlines. In cut page edit is very fast because of its interface and each option available in this interface makes editing faster.
In cut page we can do ,
Reviewing clips using source tape
Sync Bins
Smart insert
Append edit
Ripple overwrite
Source overwrite
Changing Clip speed
Adding Music, Transitions, Effects, Titles
Quick Exporting the timeline or clips
3. Edit Page
Edit page is a nonlinear editing page in resolve, this layout is similar to all other editing software's available in the market for video editing with more advanced features and options for creative story telling.
In edit page we can do ,
Clips assembling in timeline
Trimming clips
Trim Edit mode
Dynamic trim mode
Insert clip
Overwrite clip
Replace clip
Link & unlink audio & video clips
Adding & modifying sound with as many tracks you want
Changing Track names
Timeline versions
Changing Clip speed
Adding Music, Transitions, Effects, Titles
4. Fusion Page
Fusion Page is a node based visual effects & motion graphics page to create images that cannot be done with live action.
For example too expensive to capture or too dangerous or its a imagination character like aliens, spaceships or to add little more creative look to already recorded action.
Uses from Fusion Page
Compositing
Wire removal
Set extensions
Motion Graphics
Sky replacement
Performance/Cosmetic fixes
Adding elements like snow, fog, rain, lightning etc
Changing location like Green-screen removal
5. Colour Page
Color page is a color grading and color correction page works on node structure.
Color page contains ,
Gallery section
Node based correction & grading
primary color adjustments – color, contrast, RAW image processing
Curves
windows
tracking
key control
Keyframes editor
scopes
6. Fairlight Page
Fairlight page is a full Digital Audio Workstation (DRW) page, which is dedicated for full professional audio work.
Fairlight page contains ,
Renaming & coding tracks
Changing track formats
Aligning sound effects
Recording audio in a timeline
Modifying clip attributes
Fairlight FX
Setting track levels
and more advanced options
7. Deliver Page
Deliver page the dedicated page for project output. we can render multiple files to multiple resolutions & compression formats.
Deliver page render formats contains Custom format & pre-configured formats like YouTube, Vimeo, Twitter, IMF, H.264, H265, Finlal cut pro 7, Premiere XML, AVID AAF, Pro tools, Audio only formats.
Additional reading
Was this helpful?
Let us know if you liked the post. That's the only way we can improve.